14 Feb

Top Wealth Management Advisor Shares Her Heart with the WLA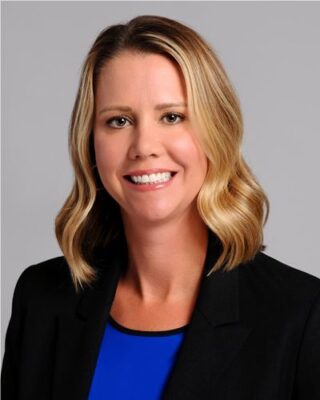 Top Wealth Management Advisor Shares Her Heart with the WLA as a Chief Operating Officer to the Secrets of Working with Your Spouse
WLA Projects and Programs Coordinator, Fara Grim sat down with Nicole Louvar, 2022-2023 Mentee, to discuss her unique situation working with her life and business partner. Nicole changed her career path from a commodities trader where she analyzed the supply/demand of the natural gas market and put together strategies to make money either through buying or selling natural gas for large companies.
Career Change
In our interview, Nicole shared how five years ago, she became Chief Operating Officer for Guided Capital Wealth Management, a company she founded with her husband, Kyle.
Nicole and Kyle met in college and have been married for 23 years.  Today, they work side by side as financial leaders (aka Mom/Dad) at home with their children and as wealth management advisors at the office,  and they couldn't be happier with their shared roles.
Mom and Dad
With their children they talk about money a lot in their house, starting with only spending what you can afford, budgeting, and saving.  Both of their girls have an allowance and they also have a Greenlight card which allows them to make decisions with their own money.  The allowance is split into different categories – spend, save, and give –  and automatically goes on their card.  Their rule is that they can use their "spend" money on whatever they want (within reason), but they cannot touch their "save" money.  When they accumulate enough "give" money, they donate it to a charity that is important to them.
Chief Operating Officer and Chief Executive Officer
At work, Nicole has found her career transition a natural fit to creating financial plans for clients and encouraging women to become more actively involved and educated about their finances. Kyle believes acquiring knowledge and providing education to clients will enable them to make sound financial decisions throughout their lifetime. He is a Certified Financial Planner (CFP) and they are both Accredited Investment Fiduciaries (AIF).
Heart to Heart
Fara:               Describe a little bit about your business.
Nicole:           Our passion, which drives us every day, is to serve as a true fiduciary and always put our clients' interests first. We invest time in our relationships with our clients, getting to know what is important to them and what goals they want to accomplish.  Then we provide financial knowledge, advice, and guidance to support them in making decisions for their future.
Fara:               What led you to create a practice together as husband and wife?
Nicole:           I had been a commodities trader for over 15 years and I was ready for a career change.  I knew I wanted to do something that had more of a personal impact than trading.  Kyle had worked at Merrill Lynch for 9 years and had always wanted to start his own Registered Investment Advisor (RIA).  I loved hearing how Kyle helped people plan for their futures and find peace of mind, and decided that I wanted to become an advisor.  It was then that we decided to form Guided Capital Wealth Management.
Fara:               What has surprised you so far about this experience?
Nicole:            I've been surprised by how rewarding this career change has been.  One of my favorite things is to sit with a client after working on their financial plan and see the look of relief on their face when they know they will be able to accomplish their goals.
Fara:               What's been your biggest challenge in doing this work together as a married couple?  What do you enjoy the most?
Nicole:           We really haven't experienced any big challenges working together as a married couple.  We have to be efficient with our time and make sure our schedules are always up to date so we can manage the business and our family, but that's no different than any other dual-working couple.  We really enjoy watching how our business has grown, the trust our clients put in us, and sharing it with our daughters.
Fara:   What are some of the ways that you support each other?
Nicole: We've realized that in order to provide the excellent service to our clients that we pride ourselves on, we have to divide our workload based on our strengths.  Also, one of my main areas of focus is to prioritize women and help them be more involved in their long-term financial decisions.  Kyle is so supportive of this outreach and my passion for it.
Fara: How do you prevent your work life together from overtaking your home life?
Nicole: Our family and our business are our top priorities.  There are some days where work does come home with us – I think it would be impossible for it not to.  Some of our best conversations about our business have come while we are home or on vacation.
"Life's all about balance, and I think we do a pretty good job with it."
-Nicole Louvar
Find out more about Guided Capital Wealth here