Nothing is better than having someone in your life who has climbed the mountain and reached the summit to give you advice from their journey. That shared knowledge allows others to do it with less pain, more gain, and greater results.
I've climbed several "mountains" during my life – and gained knowledge with each one.
I grew up in Salt Lake City, where my ultimate goal was to go to college. But I knew I'd have to pay my own way, so I worked in farming for several years and earned a fine arts scholarship out of high school – allowing me to reach that goal I'd set for myself as a child.
I've had a few different careers over the years – first as a journalist for a weekly business newspaper – then I earned my master's and my doctorate and went on to be a college administrator and adjunct faculty. I had my eyes set on eventually becoming a college president – but realized over the years that wasn't all it was cracked up to be and I could contribute to the world in a different way. That's when I became a financial advisor.
I spent 22 years working as an advisor – 13 of those years I had my own private practice. I sold my firm to another advisor about a year ago. But I'm not retired. I'm in a new chapter of my life.
This chapter includes a few new endeavors. In 2018, I self-published my first book, "Power Your Decisions Self-Study Workbook," to help people improve their happiness, their productivity, enhance their relationships with other people, and have a more rewarding career. And my second book, "The Spiritual Mentor," shares the love for mentoring that I've gotten from the WLA and other opportunities. I also put out a monthly newsletter called "Better Ideas for Better Decisions" to support my readers who have completed my workbook.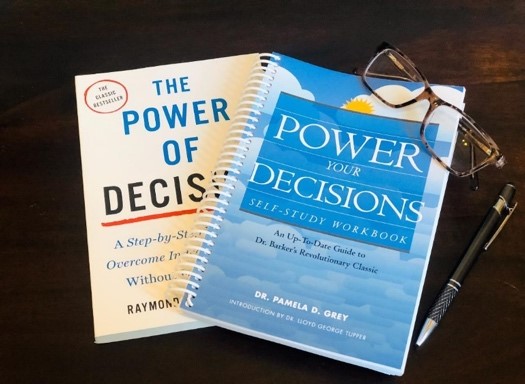 The one constant through the many chapters of my life has been my wife of 25 years. Having Cecily as such a supportive partner has contributed to my success in all of my careers. We live in a small community near Ocala, Florida where we recently built a new home. Now we're settling into the equestrian life the community has to offer.
I contributed to the founding of WLA when it was really just in its inception, so when I was asked to be a mentor, I jumped right in with both feet.
Having women volunteer their time, resources, and expertise and putting it all into a mentorship program is such a value add to the whole industry. What I've learned from others in my life is much greater than any training I've ever undertaken in all my careers.
I've climbed the mountains. I've reached the summits. And now I'm happy to share that wisdom with the Women's Leadership Alliance.