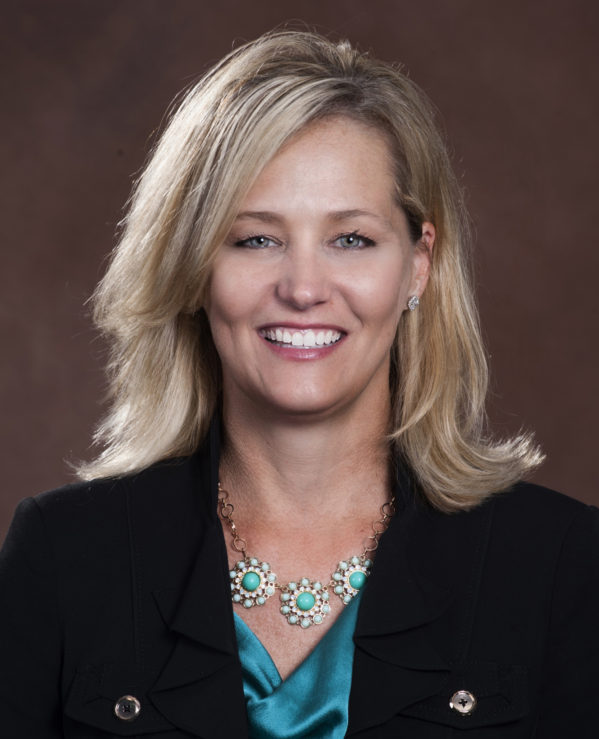 04 Sep

Jodi Perry Becomes First Female President of ICD at Raymond James

Deftly scaling the ranks of Raymond James, Jodi Perry is now overseeing enough people to fill a large cruise ship (4,551at last count). Her new helm: Raymond James Independent Contractors Division where she was named President in June. Like most stories of success, Perry's started with paying her dues. "I'm actually coming up on my 25th year," says Perry of her beginning with Raymond James. "I filled out a paper application – because that's what you did back then – and I started in an entry level job here."

The Secret of Perry's Success

"I've held multiple positions as the first woman in various roles at Raymond James," Perry says of her climb to the top. Along the way, she was the firm's first female recruiter, meaning she worked with advisors from other firms to join Raymond James.
"It took me a little while to figure out my niche and to figure out that I didn't have to recruit just like the guys. When there's not another woman above you that's done the job you're doing, it's not always easy to figure that out."
It's a challenge many women in the industry face, even today. Perry says she counters it by making sure to give other women the "inside scoop" on what she's learned. She's always ready with advice for Raymond James associates, like for the female recruiters who continued to fill positions as she's moved up. Perry is also serving as an advisor to the board of the Women's Leadership Alliance, helping to entice more women into the financial planning business. The WLA's effectiveness, Perry says, comes from its grassroots approach. There's no corporate mandate, just women helping women.
<<<Read more about Jodi Perry's career start here>>>
Taking Her Seat at the Table
By title alone, Perry has become an influencer in the industry. As President, she's creating a career path for other women. And while there's much to learn from her ascent, Perry says she's turned to younger women for reverse mentoring. "Changing the conversation means not trying to have young women come in and do things exactly the way I did it, because it wouldn't work today." She points out that millennial women don't necessarily face the same challenges. They have their own, new set.Still, Perry sees a bright future for them. She knows over time with more women in the workforce, more women graduating college, many with advanced degrees, and more women controlling finances for themselves and their families, women will continue to move into the industry and create their own success.