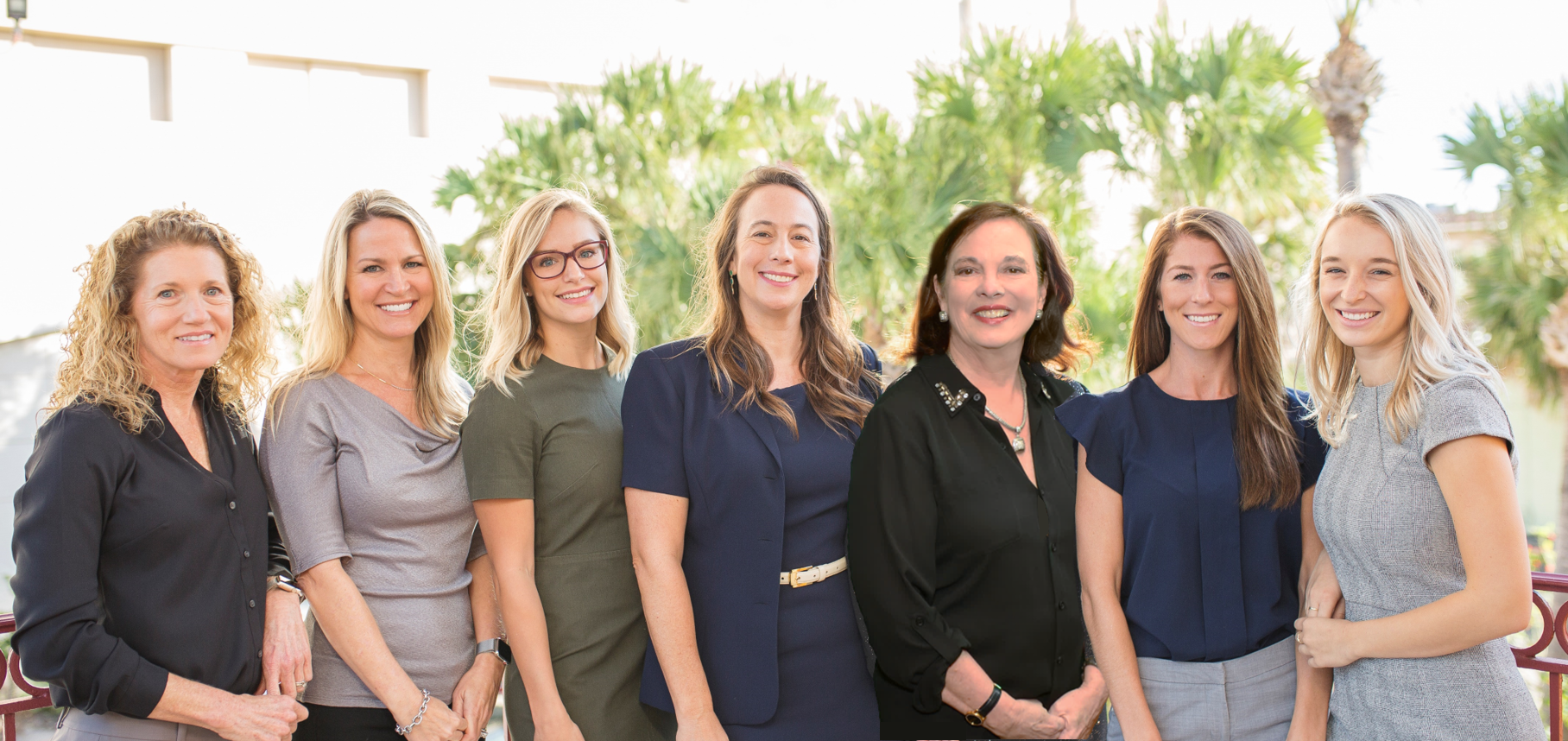 13 Jan

Leading the Charge
---
Between them, Mary Carter and Tracy Vaughn have well over a half-century of experience in financial services. Recently, Mary and Tracy, both WLA founders and board members, joined forces for an innovative shadowing program they hope other firms will emulate.
The Next Generation of Advisors
"The idea of shadowing began when I called Mary to get her advice on hiring Savanah Alm as a Client Services Associate," Tracy recalls. "Mary was very enthusiastic and offered to have Savanah visit her office, meet with her team, experience their systems and hear how they evolved."
Mary notes, "We've had success with other young women and I felt Savanah might be someone who could benefit from our experiences, trials and errors."
Tracy says Mary's offer was an ideal fit for everyone's needs: "Mary has demonstrated success with bringing young women into the industry and developing them. She has a half-dozen really talented young women, from a variety of backgrounds and interests, all fulfilling different roles, in her practice. I knew shadowing Mary's team could help Savanah see how she could begin to develop her role in my practice."
Flex-ing Financial Muscles
"Mary's done a really good job cross-training us at our firm," explains Kristin Reid, Director of Client Relations. "There's all kinds of niches in the sense of, 'Who's going to handle the marketing? Who's going to cover the 401(k) side? Who's going to help with compliance?' Of course, every branch is different, but those are three aspects that our staffers have specialized in to make sure those tasks get done."
Kristin's approach aligned perfectly with Tracy's vision for Savanah.
"I've been in this branch for 20 years with essentially the same team," Tracy says. "Having Savanah immerse herself in different processes at another practice is extremely valuable. One of the keys to Mary's success is that she hires very competent people she can trust and empowers them with a variety of roles. By shadowing them, Savanah can then bring that kind of flexibility back to our office."
Savanah's Take
So, what did Savanah think of her shadowing experience?
"I learned a lot," Savanah recounts. "Mary's staff opened me up to the possibilities in our branch. For instance, Kristin does marketing and by shadowing her, I was able to see what she does and how we might revamp our firm's marketing a little bit. Plus, because they're close to my age, Mary's team has gone through what I'm going through, which gives me more of a broad base to get the information and experience I need."
Kristin agrees that shadowing was enjoyable for her branch, as well: "It was fun for us to have somebody outside our office visit so we could talk about our roles, and by doing that, Savanah got to see how our team bounces ideas off each other. I hope she knows we're always here to talk or brainstorm with her."
The True Value of Shadowing
Mary believes, "If you can't see it, you can't be it." Tracy adds, "We tend to do business with people who are like us or share our values, but we also have to be open-minded. I have to give Savanah ownership in areas of our practice where she can add value and I have to be comfortable with that."
"Sometimes younger people come in and just don't realize how complex our business can be," Mary contends. "It isn't a stagnant business that never changes. I think everybody benefits from shadowing, but it's particularly important for young advisors because then they can see all of the possibilities."
Beyond a Shadow of a Doubt…
…shadowing was a win-win for Tracy and Savanah.
"Savanah returned with new skills she learned at Mary's office," Tracy reports. "So, when she says, 'Hey, I've got this great idea,' I'm willing to say, 'Take it, run with it, own it' because it's been vetted through another practice. Shadowing is really about empowering advisors to learn, share and develop good business practices."
For Savanah, shadowing continues to pay dividends: "When Tracy puts her confidence in me to make an idea work, it also puts pressure on me to make sure it's good! But I feed off that and it helps refresh things for our branch, even for the clients – if we try new ideas, a lot of them get excited and it just snowballs in such a positive way. It's not always easy, but knowing everybody's there to support me makes it so worthwhile."