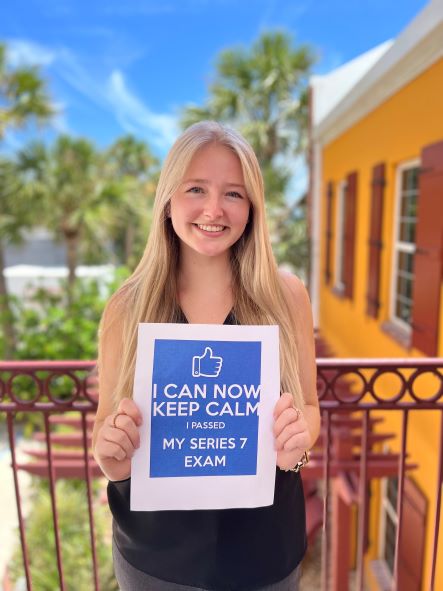 15 Dec

REAL-WORLD EDUCATION: WLA's partnership with University of North Florida provides curated internship experiences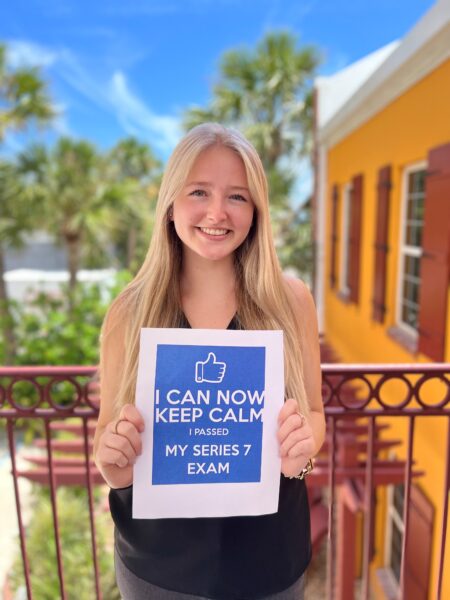 Kaylee Smith, UNF grad, WLA intern alum, and future CFP
"An investment in knowledge always pays the best interest." -Benjamin Franklin
That's certainly true for Kaylee Smith; she studied investments in school but has learned through her internship that building relationships with clients is her true net worth. This Fletcher High school class of 2018 grad is a quick learner as she went on to The University of North Florida, graduating in 2021 with a BBA in Finance and Financial Planning. Upon graduating, Kaylee received a grant and became the first intern through the Women's Leadership Alliance partnership with the UNF, joining Mary Carter's team at Beachside Wealth Properties. 
Kaylee:  "My experience as an intern at the office I am at now has been nothing short of incredible. I know the transition from school to your career path is not always the smoothest, but working as an intern at this branch was a smooth process, and I felt very comfortable and appreciated and valued–it wasn't just office work. I was really excited to shadow Francis and Mary, to sit in on meetings and see what the financial advisor and client relationship looked like. I was able to get to know their clients and help out as much as possible because that is the experience you need moving forward."
Ron Heymann, the Director of Financial Planning for the Department of Accounting & Finance at the Coggin College of Business, together with WLA board member Mary Carter, was instrumental in creating this internship placement partnership.  
Ron: "The partnership with the Women's Leadership Alliance is a huge opportunity for our Financial Planning program to help match our graduates with firms all across the country and to position them with strong and successful female mentors in what has traditionally been a male-dominated industry,"
The WLA's executive director, Stephanie Gularte looks forward to working with the board of directors to expand this program model.
Stephanie:  "Our top priority at the WLA is to see more women receive meaningful support, financially and professionally, that empowers them to build a thriving career as financial advisors, while impacting the industry so that it better reflects the diversity of clients served.  Partnering with UNF and creating enriching internship experiences like Kaylee's is a significant part of that."
The year 2022 saw Kaylee passing two significant exams in the financial advising field:  SIE and Series 7 and is now the Client Services Manager at Beachside Wealth Partnerships.  What an amazing beginning to her career as a licensed CFP, but folks, she's just getting started!  Next, Kaylee plans to obtain her Series 66 license and then take the CFP exam to ultimately become a Financial Advisor.
Kaylee:  "For me, in college, I worried about being the only female.  Was I going to be overlooked? Would I be treated equally? In my experience, I haven't felt any negativity. I haven't felt overlooked, none of that. I would just say you just have to try."
Resources:
https://www.raymondjames.com/beachsidewealthpartners/who-we-are/bio?_=Kaylee.Smith
https://www.unf.edu/coggin/about/newsletter/nov_newsletter_folder/wla_donation.html