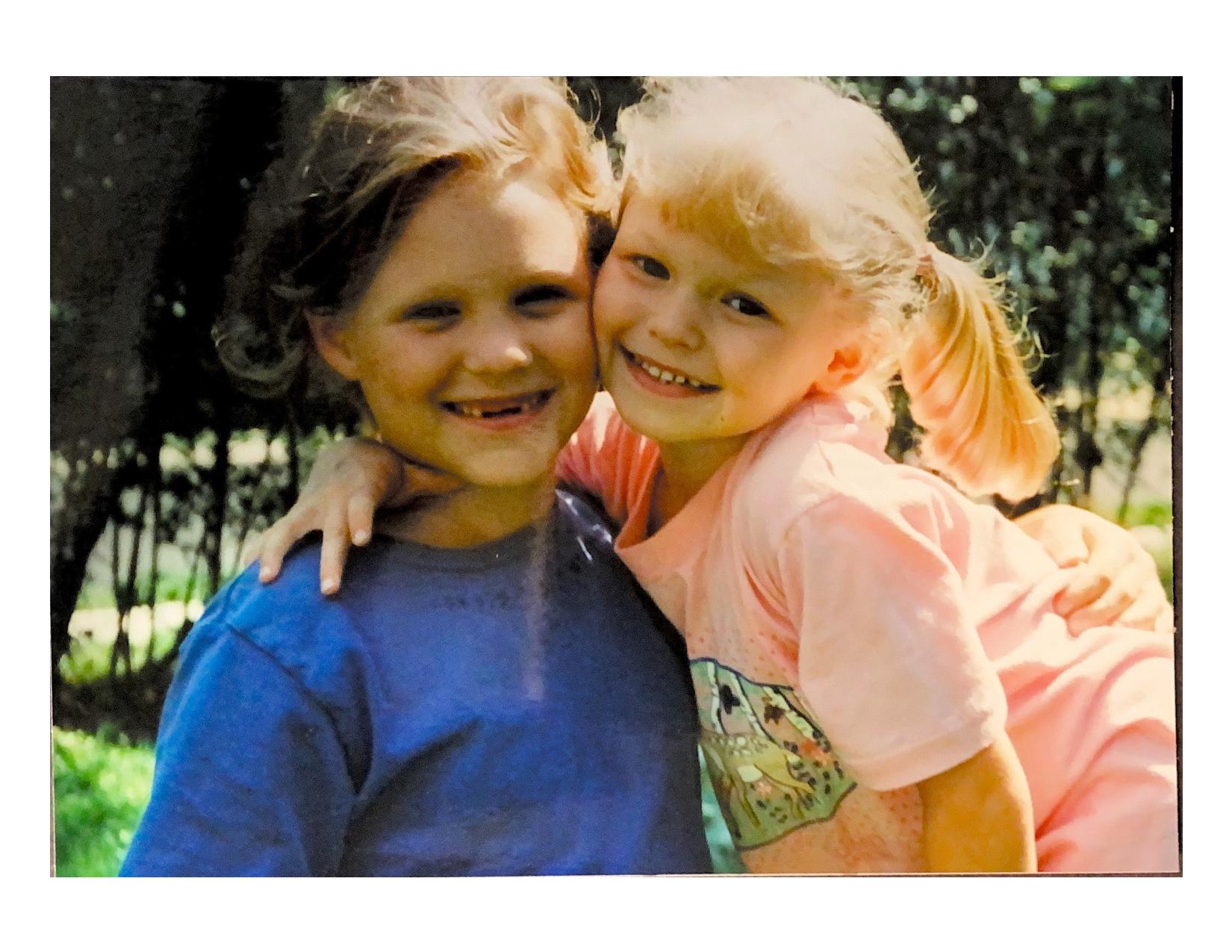 18 Aug

Two Sisters, Two Different Paths to Becoming Financial Advisors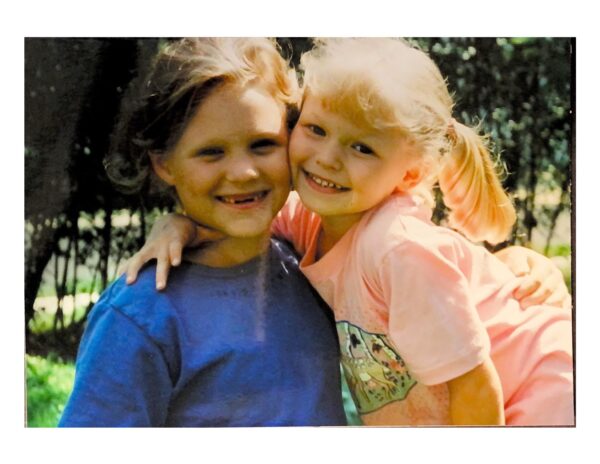 WLA Executive Director, Stephanie Gularte sat down with Liza McDevitt and Grace Loveland, sisters who started off on very different career paths. But two years ago, the women came together to venture down a new path. Today, they work side by side as financial advisors and they couldn't be happier with their career pivots.
Stephanie:  Neither of you set out initially with the plan to become financial advisors.  Can you share a little about your journey?
Liza: For me having a previous career was important. I received a Master's in Applied Positive Psychology, which is the science of well-being, and an undergraduate business degree and I spent about a decade as a management consultant in the Washington DC area. I worked with the federal government and with nonprofit and commercial organizations doing all sorts of organizational development type work, communications, leadership communications, strategy, strategic planning and culture change. I think I needed to go build that confidence, fail at a couple things and then build the skills that were going to help me succeed in this job.
Grace: I always thought I wanted to go into some sort of nonprofit work. I did a lot of things growing up with the Leukemia Lymphoma Society, Make A Wish, organizations like that. When I went to college, I majored in Linguistics and minored in Health Public Policy. The overlap of those is the accessibility of health care for people whose first language isn't English. I ended up working for a healthcare software company in Madison, Wisconsin. I spent six years there, and then I was really trying to figure out what my next step was. I knew I was done with traveling four days a week, four weeks out of the month, working 70/80 hour weeks so I was waffling between going back to school, finally taking the leap into the nonprofit space, or something else. When Ralph, our dad, starting to look for new advisors for his team our mother suggested, "why don't you see if your hardworking, professional daughters who are both looking for career changes right now would like to join you?" He had to sell it to me a little bit more than Liza, because there are a lot of negative connotations around the industry, and while I never had a dream job, my dream outcome has always been helping people. Helping preserve wealth for the wealthy didn't feel like doing enough good to me. But he convinced me about the opportunity to positively impact the lives of families like ours. Liza and I joined at the same time two years ago, and found out that we have very complementary skill sets.
Stephanie: What made you believe that your skill sets would transfer to this new career?
Liza: It's a case study of there is no right or wrong and there's no one type of person who succeeds in this industry. We have very different business backgrounds, very different personalities, very different approaches to things and we're going to be equally successful. We have already seen a huge amount of success in two years. I knew I liked to help people achieve goals and articulate what those goals are, and then helping them put a plan in place and stick to it or adjust where it's needed. So, all of that was something that I could see translating in my work as a financial advisor. I just had to take the time to understand and learn markets and portfolio management and all the different industry specifics.
Grace: I think some of the soft skills that make someone effective in this industry are things that we each have innately. Being hard workers, being social, and valuing friendship. A lot of this business is about relationship management. If you can be a good friend to someone, you can be a good advisor because it's a lot of the same things; telling someone the truth even if it isn't what they want to hear or giving someone support when they're having a hard time and they need a little bit of empathy. So, I think some of those softer skills were easy. We obviously had to learn the industry, as do many newcomers to the industry. We spent our first three months getting all of our licenses.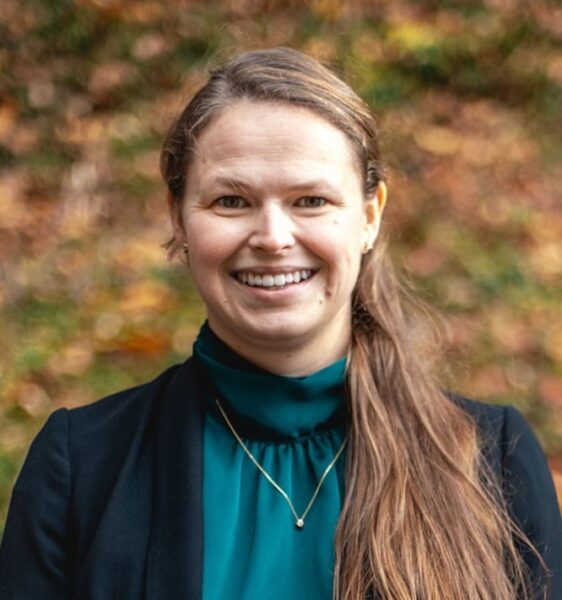 Grace Loveland
Stephanie:  What characteristics do you think are needed for a new advisor to be successful?
Liza: You have to be a self-starter and recognize what you don't know and not spend the time trying to figure out every answer but be willing to ask for support. You don't need to have all the answers, you don't need to have it all figured out, you just have to have a sense of who you can go to get help and support.
Stephanie:  What are you enjoying the most so far about your new career?
Grace: You get to choose what relationships you want to invest in because most of this business is relationships. In my previous career, I never felt like I was able to develop meaningful relationships with the vast majority of people I was working with 30- 40 hours a week, just a purely business one. In this career, we're going to spend time talking about your goals, what's important to you and the "why", because I won't give blanket advice that isn't fitting for you. That's one of the things I really enjoy, getting to establish those relationships. It's easy to prove value and earn someone's trust when you can give them specifics on something they can improve or help educate them on something they didn't previously have a resource to which is a pleasant surprise. Liza and I are also very fortunate to be able to spend time on education for people who haven't grown up with a financial resource like we have, and that education is something we both really appreciate being able to provide.
Liza: When you show that a client's success is the way that you'll be successful, that's what they need to hear to trust you and know that you have their best interest at heart.
Stephanie:  What do you think women should know about this career path?
Grace: I think women are better equipped for this job. We have more of the useful soft skills inherently; women are typically more empathetic, typically more organized, and we're better at multitasking. We have both been working on being more direct and more decisive with things because we try to cover our bases with everything, and sometimes that's information overload. So, room for continued improvement there!  But I think one of the common misconceptions in this industry is everyone thinks of Wall Street day traders, they don't think about helping someone make a plan, they don't think about long term goals, the other pieces that are more intrinsic to a financial advising role and not just the financial industry.
Stephanie:  Are there other myths that you'd like to help dispel about this business?
Liza: The thing that is the biggest myth is that your success is tied to the market. Little of your success in this business is tied to what the market does if you're doing a good job clarifying clients' goals and aligning them with the right asset allocation that fits their risk tolerance and you're communicating over time. You don't have to take on a lot of risk to make a lot of money.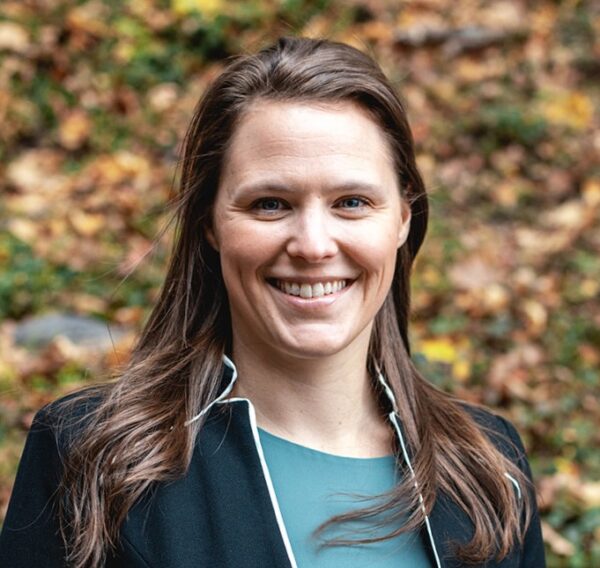 Liza McDevitt
Stephanie:  What is your hope for the future of women in this industry?
Grace: My hope for the pipeline of women in the industry is continued expansion and collaboration. I went to an all-women business owner's convention in April and it was so different from any other professional conference because it was so much more about supporting each other; it's not a competition. Letting people know as part of college recruiting that this is a viable career option for women, and starting to dismantle some of the biases that exist in this male-dominated space.
Liza: The other thing that I would say in terms of vision for the future, if 15% of the industry currently is women, what does the world look like when 50% of the industry is women? In hunter gatherer times we were in the village supporting each other. Today we see more women than men as caregivers. Now translate that into the future, if the role of financial advisor expands to even more women, then what does the world look like? I think it's a much better place. 

Raymond James & Associates, Inc. member New York Stock Exchange/SIPC. Any opinions are those of Liza McDevitt and Grace Loveland and not necessarily those of Raymond James. Expressions of opinion are as of this date and are subject to change without notice. There is no guarantee that these statements, opinions or forecasts provided herein will prove to be correct. Diversification and asset allocation do not ensure a profit or protect against a loss. Holding investments for the long term does not insure a profitable outcome. Future investment performance cannot be guaranteed and investment yields will fluctuate with market conditions.