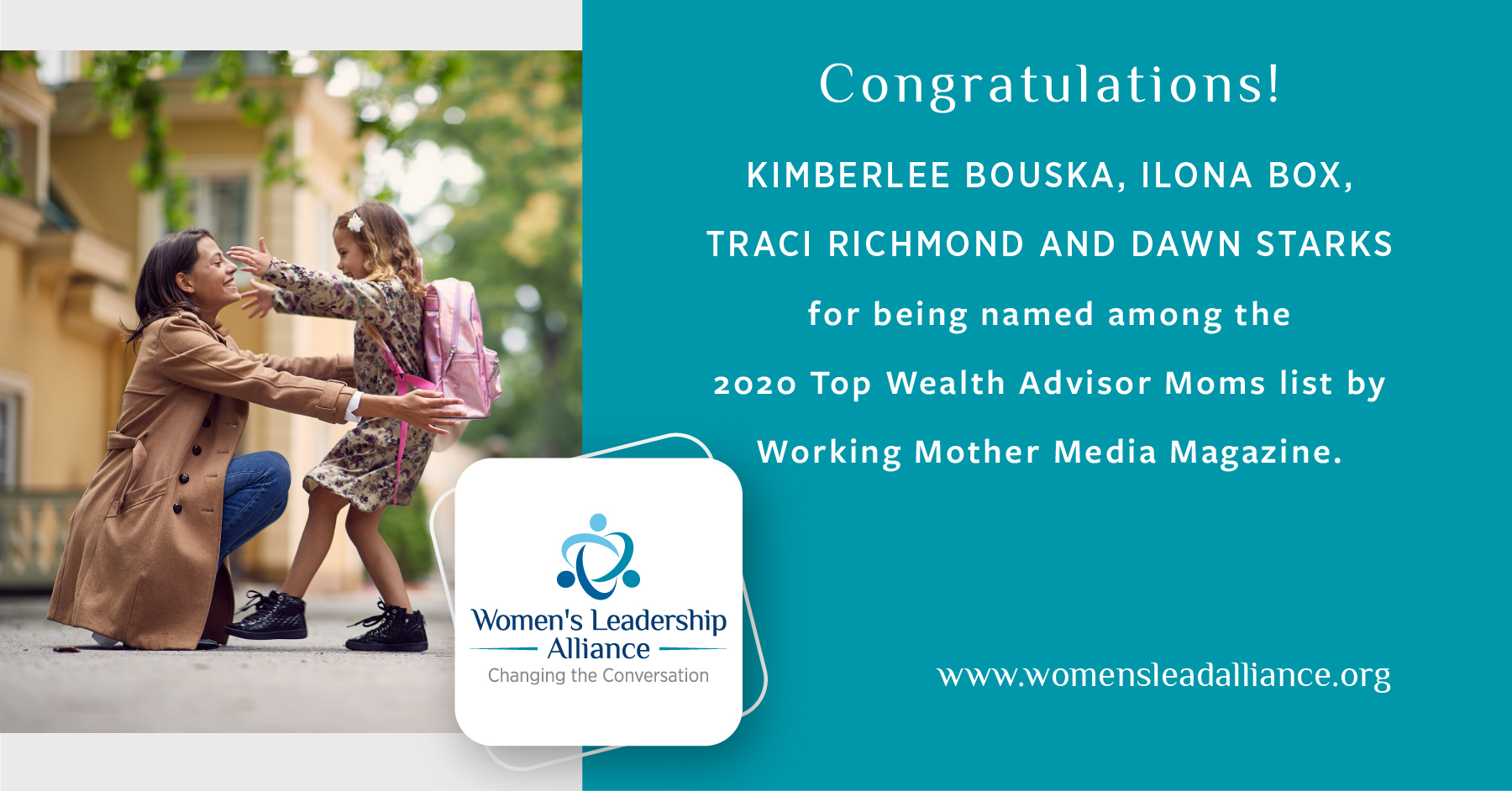 24 Oct

"WORKING MOMS" ROCK. (BUT WE REPEAT OURSELVES.)

Whether they're caring for kids or clients, working mothers are crushing it in 2020. That's why we're so proud of the four WLA members who were recently named Top Wealth Advisor Moms by Working Mother magazine.

Way to go, Kimberlee Bouska, Traci Richmond, Ilona Box and Dawn Starks!