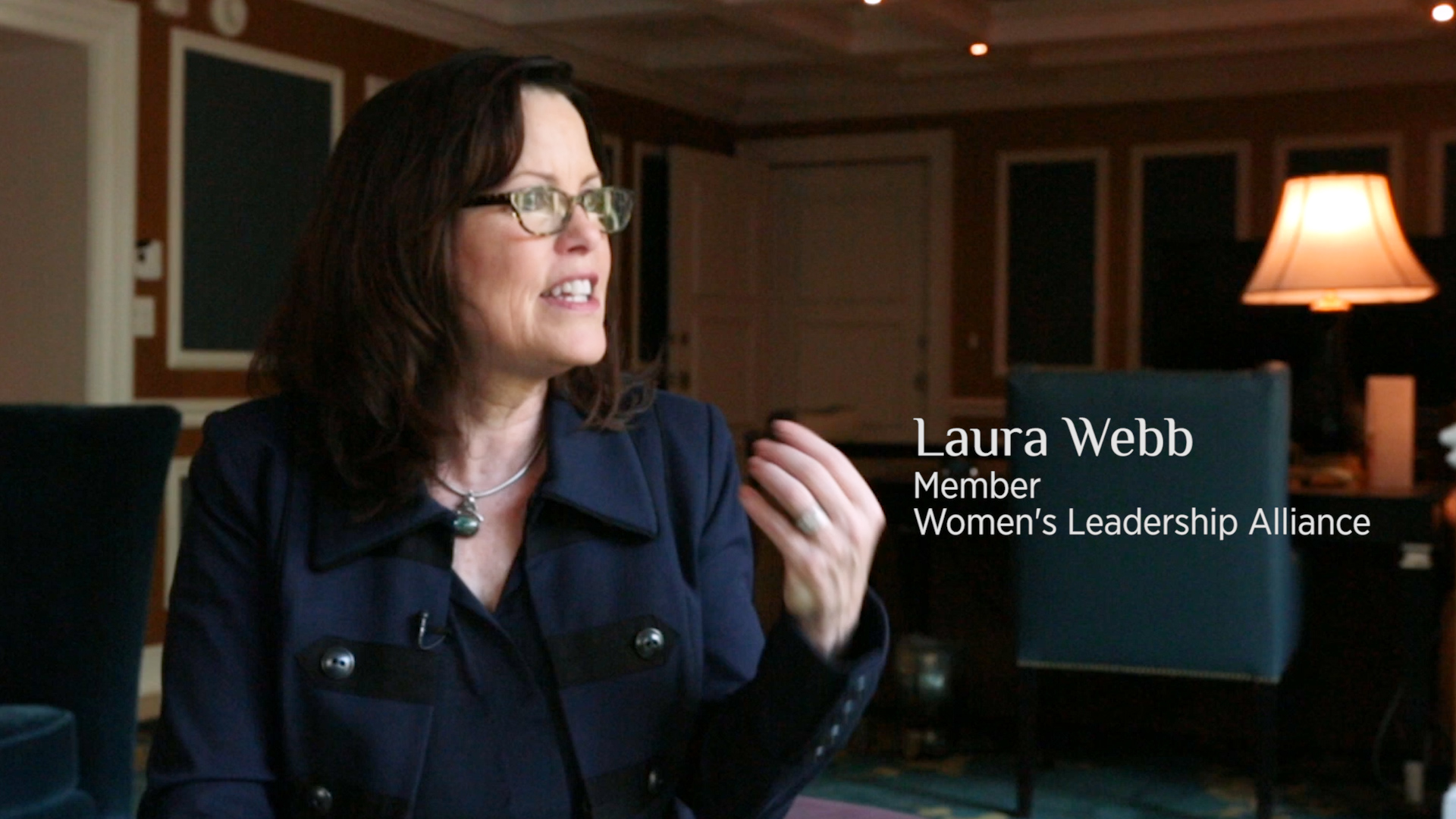 23 Oct

Laura Webb on Mentorship & Making Connections

Giving back comes naturally to Laura Webb, a Certified Financial Planner® from Asheville, NC. She already serves on the board of the Friends of the Smokies – a non-profit that works to preserve and protect Great Smoky Mountains National Park.

So, it's not surprising that while working for one good cause, Laura had a "light bulb moment" about another. Specifically, Webb felt called to encourage more women to enter her field. "Women make great advisors and great investors because we care," she explains. "So, I wanted to help and offer to do that."
Local Hero
Eager to provide a career "road map" to students, Laura forged her own path by contacting the head of development at her hometown school, the University of North Carolina at Asheville (UNCA).
"I asked, 'Where is there an opportunity for me to be able to interact with the female students in the business school…to let them know about this industry, and what great opportunities there are to help people excel?"
It's Not What You Know.   It's WhoYou Know.
In addition to being a trusted guide young women can talk to, Webb serves up the special sauce of mentorship: connections.
"Mentoring is a great way to make connections for these young women and not have to figure it out on their own," Laura says. She inspires them to "create a vision for themselves, then make the connections to make that happen."
But mentees are not just passive recipients of a seasoned professional's wisdom. Laura expects her students "to take some initiative…they need to walk through that door. You can't drag them through it!"
Dream Teams
Being a mentor has taught Webb that mentorships really are all about relationships – not simply a more experienced "pro" advising a less experienced "newbie."
As she sees it, "Part of it is learning a bit about each other, and then helping them think about what's important to them. Part of it is not just what's on your agenda, but what's on theiragenda and listening."
Proving it's never too early to start, Laura also volunteers at Camp Girl Boss through UNCA.
"I'm going to help teach a financial literacy course for 11-13 year olds," she reports. "I figure if you can give them some of the foundation when they're young, you're going to have an opportunity to create more interest."
Webb-ed Feat
"The path to success is not always easy," Webb admits. "Even the smartest women I know can struggle. They just need a little bit of a hand on their shoulder to say, 'Here's a way, here's a connection, here are different options…you got this!' And I think the WLA is a great way to find an opportunity to do that."
For more on volunteering for the WLA Leadership program, click here.