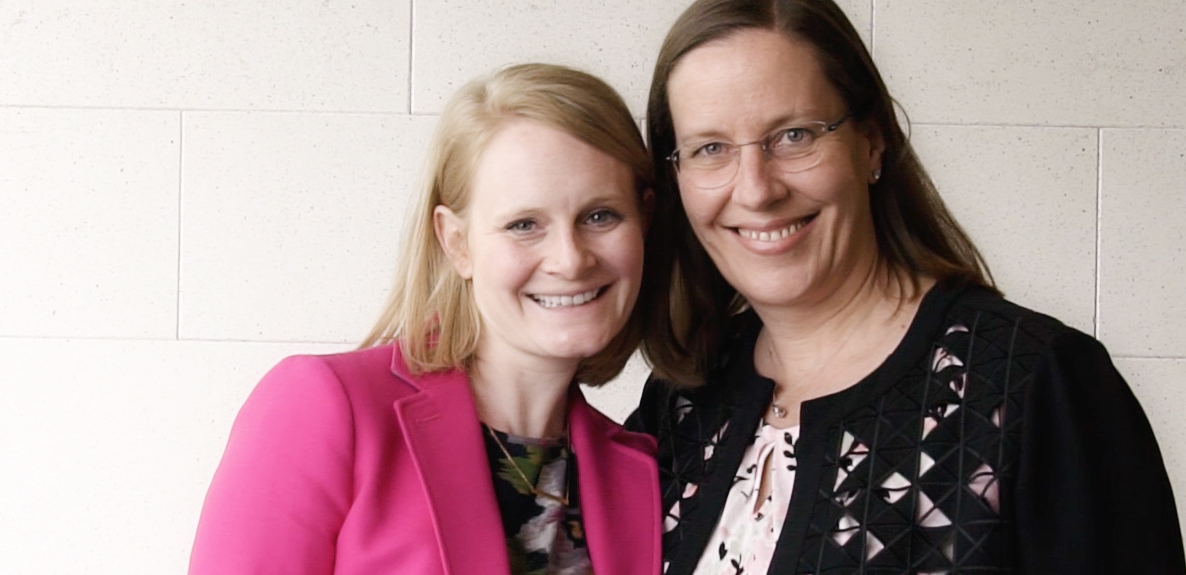 17 Sep

WLA Leadership Program Profile
Meet Kate Starkey & Traci Richmond
Mentors. Like sherpas who expertly lead hikers to the top of Mount Everest, they're the wise, trusted guides we all need to succeed in business– and in life. Facebook's Mark Zuckerberg had Steve Jobs. Microsoft's Bill Gates has Warren Buffett. Now, thanks to a new WLA program, Kate Starkey has Traci Richmond.
All in the Family
Wealth advisor Kate Starkey grew up watching her father run a financial services firm. But when Kate wanted to take her career to the next level, she looked to the WLA for a mentor…and found the perfect match."Traci and I have very similar backgrounds," Kate explains. "She bought her Mom's business. I'm buying my Dad's business. We both work with our husbands and it's a family affair for both of us."
A Woman's Perspective
Traci, the president of The Meakem Group, is a lawyer- turned-financial planner who's "really passionate" about what she does. "It's a fabulous business for women," Traci says. "But I think the tradition of the business doesn't necessarily invite women. I think this whole 'cold calling, go for it, take risks' kind of style isn't always suitable for women. So, I want to encourage them to stick with it." Kate specifically wanted a woman's perspective on running and owning your own business. She found exactly what she needed in Traci.
Dynamic Duo
"The top thing I got out of the mentorship was confidence," Kate reveals. Traci has instilled in me that I can do this and that I will succeed at this." For Traci, Kate was already well on her way to excelling in her new role ("She's a rock star!"). Yet helping Kate helped Traci gain a fresh perspective on how she runs her own wealth management practice.
Like all of us, Traci admits, "I still can use a shot of confidence! Being a source of support, guidance and information to Kate, I definitely got a lot out of it and I'm glad that I was able to give as well. It feels really good."
Thanks to Traci's mentorship, Kate feels ready for any challenge. "Your insights are just incredible," Kate tells Traci. "I really admire you and the practice you've built. I someday would love to be you!"
For more on getting involved in the WLA mentorship program, click here.
To donate, click here.